Microarray Genotyping Kits
INTER-ARRAY genotyping with microarrays is robust, inexpensive and fast, differentiates between identical and clonally related strains and captures the core genome and varying genes. The combination of rapid genome sequencing of selected isolates with high-throughput bacterial typing allows many questions from the areas of hygiene monitoring, outbreak management, infection research and epidemiology to be answered. INTER-ARRAY offers a variety of genotyping kits for sale, but also the development of customer-specific kits in the field of human and veterinary medicine.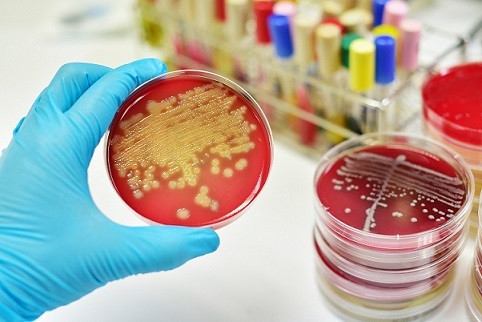 DNA-based detection of antibiotic resistance genes, virulence genes and pathogenicity markers of Staphylococcus aureus.

In addition to the kits for genotyping specific bacteria, INTER-ARRAY offers the reagents for the individual process steps for universally applicable assays.

Genotyping kits for the detection of the most abundant carbapenemase genes and major virulence genes of Escherichia coli from bacterial cultures